Lateef Lawal, Husband Of Actress Lizzy Anjorin Accused Of Abandoning His 5 Wives To Get Married To Her As His 6Th Wife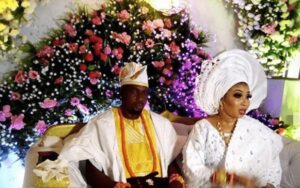 Lizzy Anjorin and her new husband have spoken about their love in a new interview granted after their quiet wedding.
They spoke about their relationship, why it took them 14 years to get married, and why they had a quiet wedding.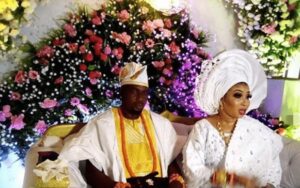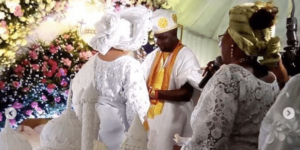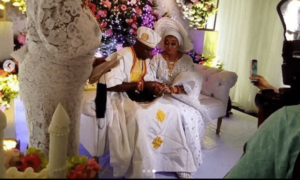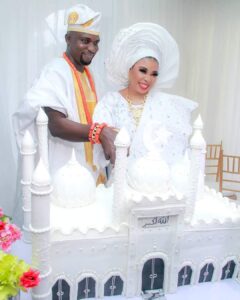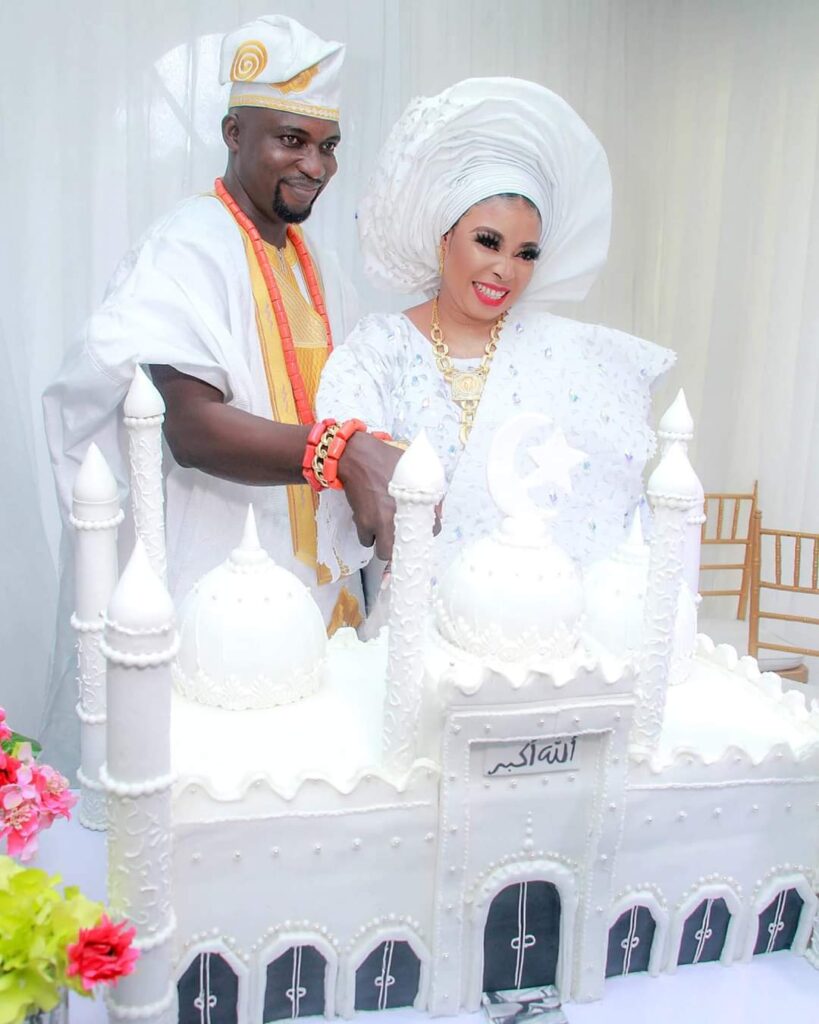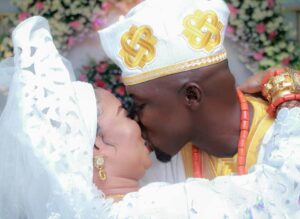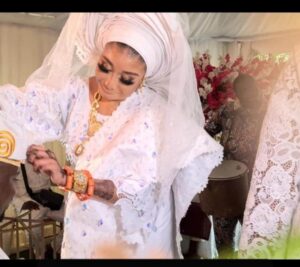 This comes after it was revealed that Lizzy's husband, Lateef Adegboyega Lawal, has 5 wives and multiple kids.
Speaking to our correspondent, actress Liz Anjorin said "I am happy because I'm with my best friend. I don't even feel as if I just got married. I feel that I signed a life contract with my best friend. He is my confidant. He didn't allow me take my life  14 years ago and he stopped me from committing suicide. I'm glad it turned out well between us because he is behind my success story. People mocked him but he stood by me through thick and thin. A lot of people didn't see my wedding coming but it's better to leave people guessing about one.
We had a quiet wedding because of COVID-19. The Alaafin of Oyo, Oba Lamidi Adeyemi, would have been present if not for the Coronavirus pandemic. Alaafin has blessed me and my husband. Even if there was no COVID-19, my wedding would have been in Nigeria. I've been with my husband for 14 years and a lot of media personalities know about our relationship. I had issues some years back and he was there for me. He was my cushion in the days of turbulence/crises. He constantly reminds me that he wants nothing from me but my success.
"Some people mix my personality up but there's a difference between my business and personal life. When it comes to my personal life, I always make it private.  People think that I shout and show off but I don't do that. I just do my business. I have a daughter but I don't display her on social media. I also noticed that people mock me a lot but I always want to show them that God lives."
Praising his new wife, Alhaji Lateef Adegboyega Lawal said: "She's very respectful, pleasant and a good cook. I don't want to boast so much about her virtues so people wouldn't take her away from me. I would also score her 100 per cent on her level of perseverance and endurance.''
Speaking on why it took 14 years to marry him, Anjorin said, "It took us this long because I had told my late mother that I wanted to make some money first because I didn't have what it took to become a wife. My husband respected my opinion and told me that he would always be there for me. Now I'm his legal wife. We have done all that is necessary. If my mother were alive, she would have been the happiest person on earth because my husband is her godson. He was the only man she endorsed.''In her post, she claimed that the reason she decided to come out to speak about the rumours is because of her status in society..
"My husband doesn't have the strength to keep 2 wives not to talk about six reasons to stay alone in an apartment. I state to counter all the lies surrounding my recent marriage to my lovely husband, Been a public figure, I should have to live by example as such be conscious, mindful and careful of what I do," she wrote.
"But notwithstanding doesn't mean I have to cowardly ignore ill statements being circulated on social media."
"I have first and foremost been very good friend to my husband for a whole fourteen years, this means that I know all of his activities, whom and who he has dated and been with, which doesn't define valid and legal marriage under the act."
She went on to address the photos of the alleged wives of her husband that have surfaced on social media, insisting that it was a campaign by her detractors to ruin her name.
"Marrying my friend of over fourteen years means he is a good man and generous man, but the reason he did marry them legally is known to him alone*. The pictures been displayed on social media by these haters are people never known to my husband," she wrote.
"I am aware of the provision of the law on bigamy, blacks law dictionary defines Bigamy as the act of marrying one person while legally married to another. The criminal code law of Lagos State Cap C17, 2004 section 370 provides for the punishment of the act."
"All these myself and my legal husband are aware of, so if anyone knows nor think otherwise, such person should proceed to court.
---
Reader's opinions
---