The Secret Behind Iya Rainbow's Success As A Veteran Nollywood Actress.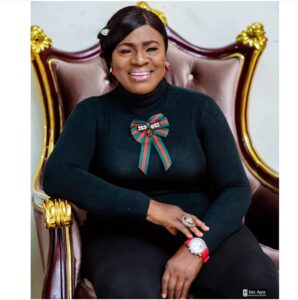 Iya Rainbow is a Veteran Nollywood Actress who is also a certified nurse, movie producer, movie director, a pastor, mum, grandmother, and above all, she's a brand ambassador for several brands especially to Airtel which is one of the biggest telecommunication companies in Nigeria. She's one of the most respected Nollywood actresses because she's been in the movie industry for many decades not since 1990.
She had featured in most Airtel advert as a Nigerian mother-in-law, whose son, Segun (Oladimeji Lateef), married Amaka who's from the tribe of Igbo; having her mother as a rival to Mama Segun – Iya Rainbow. You'll agree with me that she'd always proved her dexterity in acting anytime she's seen on play with no dull moment with her. In fact, you will think her acting roles are in-born, whereas, she herself never knew she would end up making ends meet through acting, what her pre-assumption were was that she would always be in the hospital treating patients as a nurse but "man proposes but God disposes".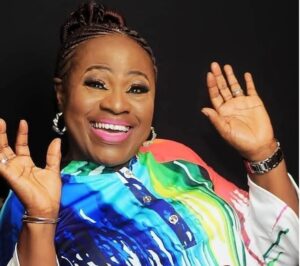 No one will see Iya Rainbow's gorgeous and flawless skin without asking if she just doesn't want to grow old again as she still looks sweet sixteen; whereas, it is only good diets that make her glow and shine like a lady in her teen years. Meanwhile, Mama Rainbow is almost 78 years of age.
In plain truth, what made her attracted to her fans was her ability to perfectly interpret any role given, she would either act as a mother-in-law, or a pastor most times on white garment. She's portrayed as an emotional mother who goes every mile to ensure that her son or daughter succeeds and also attends anointed men of God, seeking for solutions to spiritual problems that have to do with her family (I mean in movies). She's a rare icon in the entertainment industry whose impact can not be overemphasized.
Nevertheless, Mama Rainbow is still very much agile and up and doing that you'll hardly believe she's close to being 78 years of age compared to people of her age. Actually I still wonder why she still acts on set these days but she said she's seen on the screen because of the flair and passion she has for acting, if not, she wouldn't have been going to locations with some upcoming actors and actresses who do not have respect for elders.
Esther Idowu Philips, popularly known as 'Iya Rainbow' was welcomed by her parents as she was conceived in the 16th of October, 1942. However, worthy of note is that she is a native of Ijebu Ode in Ogun State, a southwestern region in Nigeria; no wonder she could speak Yoruba so fluently as such.
She was not called 'Iya Rainbow' for no just course as research confirmed it that Herbert Ogunde shot a movie titled "Osumare" meaning, 'Rainbow', not only that it was the name of a movie, it was also the name of the theatre group founded by Sir Herbert Ogunde (a legend thespian in the history of Yorubaland) many decades ago, who died in 1990. Herbert Ogunde will never be forgotten in the movie industry as well in Yoruba land for his gigantic achievements which he made through his movies well fueled with histories, chants and wisdom.
Iya Rainbow didn't plan to be a Nollywood actress but fate made her to be where she is now. To continue with, after Idowu Philips completed her primary education as well as her secondary education, she got admitted into the nursing school and became a 'certified' nurse and worked in general hospitals for 20 years but not without occasionally taking part in acting.
In 1986, Mama Rainbow lost her better half – her husband whose name is Augustine Ayanfemi Philips. The cut was so deep that it took her years before she could recover from the great loss, since then, she'd been striving hard just to give her five children quality feeding as well as quality education, not wanting to remarry as she stated in one of the interviews she granted that her husband closed her heart with a padlock and went away with it. As a result, she seemingly founded a foundation named "Mama Rainbow Foundation" about 15 years ago to help widows and whose sponsor is God and individuals who have the needy at heart.
However, she currently run a church situated in Ojodu-Berger area of Lagos State. Mama Rainbow is happy as she's well-to-do whose children are also successful without depending on any external help before they could feed.
In addition hardly will you find any Nollywood actor or actress that Iya Rainbow has not acted with, some of which include: Mr. Dele Odule, Taiwo Hassan (Ogogo), Bolaji Amusan (Baba Latin), Madam Saje, Lere Paimo, Lateef Oladimeji, Odunlade Adekola, Salami Adebayo, Jide Kosoko, Mama Awero, Ajirebi, and many more.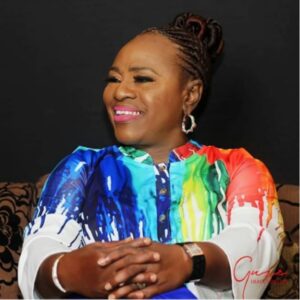 Also, Iya Rainbow (also known as Mama Rainbow), has featured in a considerable number of Yoruba movies like :
"Ife Otito", "Arewa Okunrin", "Eyin Ogongo", "Okun Ife" part 1&2, "Okan Soso part 1&2", "Agbefo 1&2", "Oludara", "Taiwo Taiwo 1&2", "Kootu Olorun", "Ipese", "Itakun Ola", "Aye Meta 1&2", "Elewon", "Idamu Elewon", "Ogo Bolaji", "Sugar Rush", "Igba Ewa", "Ikilo Agba", "Makun", "Odún baku", "Ogidan 1&2", "Fila Daddy", "Irepodun", "Back to Africa", "Lagidigba", "Olori", and many more.
---
Reader's opinions
---