Why Successful People Don't Keep Friends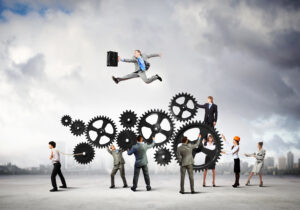 Many of us have pondered at one time or another, what makes a life well lived. Is it being surrounded by family and a lot of friends? Could it be surrounded by a select handful of people in your life? Have you ever observed that really smart person in your life and the friends they surround themselves with? What about how many friends they choose to surround themselves with? It turns out that smarter people prefer fewer friends and here is why.
Intelligent people have less friends. The fewer  you are the successful friends you got.  The are the reason you need few friends :
a. You're liberated in your own speech, thoughts, and actions, which can be contrary to those of your "friends." You have a strong mindset and values. Your mind isn't limited and you always have something to say. You think differently to others but you're not bothered by their opinions on it.
 b. You don't have time for forced fake catch-ups or pointless conversations, trying to keep up with what everyone is up to. So, you mostly spend time alone. You don't care about the latest trends or latest music. You have no interest in materialistic things. You also don't have FOMO (fear of missing out), so you're quite content doing your own thing. Your world seems to flourish more on your own.
c. You can see beyond people's "try hard" personal so you distance yourself from people who aren't worth your time. These people are what I like to call social climbers. They try to get involved with certain people for the sake of being popular or simply to look good (I have lost all faith in humanity).
d.  Smart people are self-sufficient
Some people may need to have friends just because they feel very lonely. Smart people are self-sufficient. Most of them never feel lonely. Clever personalities do not believe in such things as love and friendship because they understand that everything in our life is temporary. This understanding makes smart people self-sufficient. Usually, every clever person has tons of different thoughts and ideas in his mind. He is always preoccupied with his considerations. His best listener and speaker is himself.
e.  Smart people don't believe in friendship
Clever people are very good thinkers. They always look at the heart of every event and situation. Clever people constantly understand that friendship is a temporary thing. They know how the behavior of your friends may change when you are in a trouble. Their deep analysis and sagacity do not let them believe in friendship
---
Reader's opinions
---